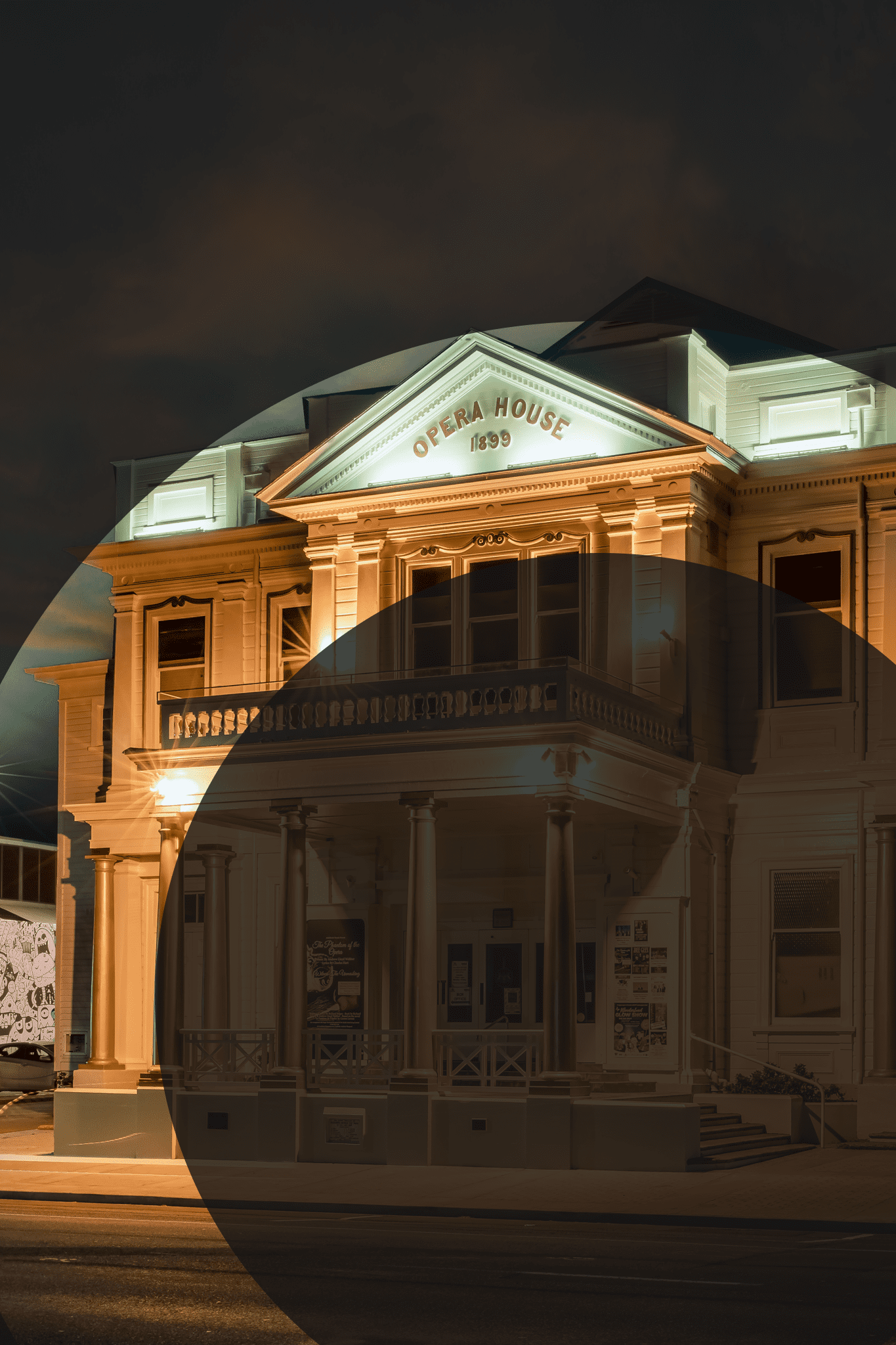 Whanganui is the home of the New Zealand Opera Training School. The School is the platform for developing the city as a centre of Opera in New Zealand.

Through the last 28 years, citizens of Whanganui and visitors from many other destinations have attended the public events hosted by the School in the Royal Whanganui Opera House,  the Whanganui Collegiate School and other community and entertainment venues.

Whanganui Opera Week is the Community based organisation in partnership with the School. The School is supported by the Freemasons Foundation, Creative New Zealand and a number of other private citizens and Trusts.  

The January School is increasingly being recognised as an international event with many of its singers going on to successful national and international recognition.
1. Whanganui is a beautiful heritage city complete with a 1899 Opera House modelled on the finest European acoustics design. There is no other theatre like it in New Zealand.

2. Our residential campus is at Whanganui Collegiate School, providing unparalleled facilities for singing and stage. The students are able to immerse themselves for two weeks on campus.

3. The Whanganui community has supported the New Zealand Opera School with enthusiasm since the School began 28 years ago. With a strong arts community in voice; dance; visual arts and creative innovation projects, people take pride in their 'ownership' of Whanganui Opera Week.

4. A unique river and hinterland. The Whanganui River has been known as "the Rhine of the South Pacific".  

5. On the banks of the river is the very fine Putiki Marae whose history stretches back hundreds of years.  The School has a special relationship with the Kapa Haka performers who have performed in our Great Opera Moment Concerts and were a major feature of our River Opera performance in 2019. 

For Further info contact [email protected]